Advanced Analytics for HUSKY Technologies
Husky needed an ultra-reliable, centralized application and data hosting environment that would take Husky into the next level of growth while ensuring full availability and uptime.
scalability for future projects
savings on infrastructure maintenance
Background and Challenge Story
Our client, Husky Technologies™, is a leading global supplier of injection molding equipment and services to the plastics industry. The company has more than 40 service and sales offices, supporting customers in over 100 countries. Husky's solutions include integrated injection molding systems, molding machines, molds, hot runners, auxiliaries and ongoing monitoring services.
Husky's system monitoring and analytics solution, Advantage+Elite™, is powered by a custom-built application providing proactive system monitoring for Husky customers, alerting them to potential system issues and performance deterioration in order to maintain uptime and maximize the value of their system investments.
While the Advantage+Elite™ solution has operated very well the cloud platform and tools were not prepared for the scale and performance needed to take Husky into the next level of growth while ensuring full availability and uptime.
Husky needed an ultra-reliable, centralized application and data hosting environment to enable it to:
Update its existing cloud platform
Meet all current system performance needs and maintain service levels
Scale quickly and easily as Husky onboards new Advantage+Elite™ customers
Reduce time and resources spent on infrastructure maintenance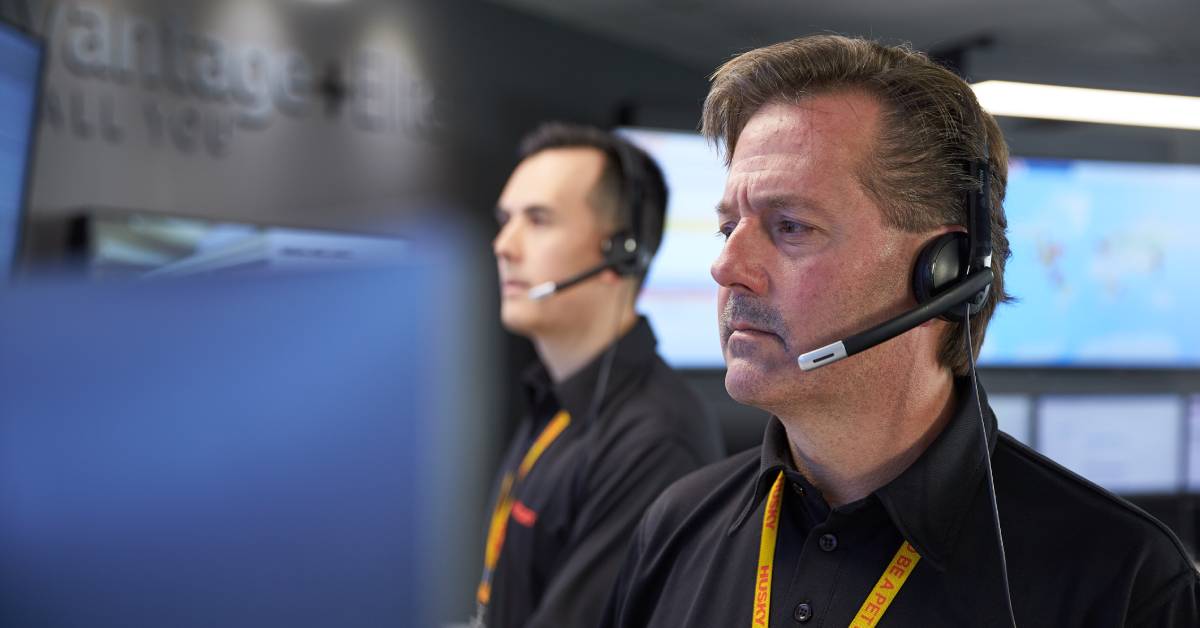 Adastra's Solution
To find a solution, Husky engaged Adastra who collaborated with Husky to optimize its Microsoft Azure enterprise-level cloud solution.
As part of that, Adastra applied our enterprise-level standards for cloud security and data governance, ensuring the confidentiality of all injection molding data and that only the desired users within Husky are able to view or edit the dashboards.
We also implemented Power BI, a data visualization tool, to help Husky leadership understand the data at-a-glance and help business leaders make decisions with confidence.
Impact
Adastra's solution allowed Husky to conduct accurate, timely, and detailed analyses of customer data to quickly flag, resolve and predict injection molding machine performance issues.
The transition significantly reduced time spent on maintenance and allowed Husky to easily begin new projects or onboard new clients due to the system's high scalability.
The scalable, global dashboard view helped Husky to deliver new predictive capabilities, including proactive maintenance and production optimization. The custom-built Azure IoT solutions for six global Advantage+Elite™ Predictive Monitoring Centers will save money with greater security, and Husky's new analytics services have become a differentiator for the manufacturer.
More About Adastra
Adastra is experienced in helping auto and manufacturing organizations deploy the latest and most powerful innovations of Industry 4.0. Developing end-to-end solutions for our customers, we enhance operations, reducing downtime and operation costs, while offering vital insights and uncovering new opportunities.
Adastra is proud to have been recognized as the winner of Microsoft's 2022 Data Platform Modernization, Financial Services, and Modern Marketing Impact Awards. These awards are evidence of Adastra's ability to deliver value-driven data solutions to complex business challenges across sectors.
Need a similar solution? Get in touch with us, we can help.